Thaumic Horizons [Forge] Mod 1.7.10 will enhance your experience in the Minecraft game. This mod brings more content to Minecraft games. Download and explore today.
About Thaumic Horizons mod
In fact, this is a big addon for Thaumcraft 4 that adds a lot of content to the game. Therefore, your Minecraft game will definitely become a lot more interesting when you use this mod.
A special feature is that this mod also provides a concept called Mob Infusion. This feature will make it possible for new mobs to be created with new unique abilities.
Also, mobs can be modified, making them stronger, faster, and better in a number of other ways. Obviously, you can completely manipulate comfortably when using this mod.
After installing the mod, you can do most of the actions that were not possible in the game at first. Here are some great things you can do with this mod:
It provides you with lenses that can support your images
You have the privilege of evolving different potions with your own blood.
You can have a boat that moves on liquid like a larva
You can restore the effectiveness of any tool with this mod
Players can make themselves extraordinary in a sense like being able to breathe underwater
Some features of Thaumic Horizons mod
These are some of the key features of the Thaumic Horizons mod in the work you choose:
Arcane Lenses: see, see, sweep something through walls, block… Swap them into Goggles of Revealing
Wand Focus: shrink creatures and keep them in neat jars
Biological alchemy: cultivate, clone flesh, or turn defeated undead into skin
Blood Alchemy: mix essential with your blood to create potion-like injections
Healing Cats: Heal You or Your Crowd
Creature Transmutation: mutate a common pet or enhance any creature's abilities
Soul Sieve: extract soul fragments and feed or throw them at Inspiratron
Self-regeneration: set up a copy when you die
Wand Focus: Animation: release the golem from the block
Wand Focus: Illumination: no need to hold a torch
Thaumic Horizons is a really cool utility that helps users create new uses for mechanisms they are already familiar with. Therefore, you should not ignore this mod.
Requirement:
Minecraft Forge
Screenshots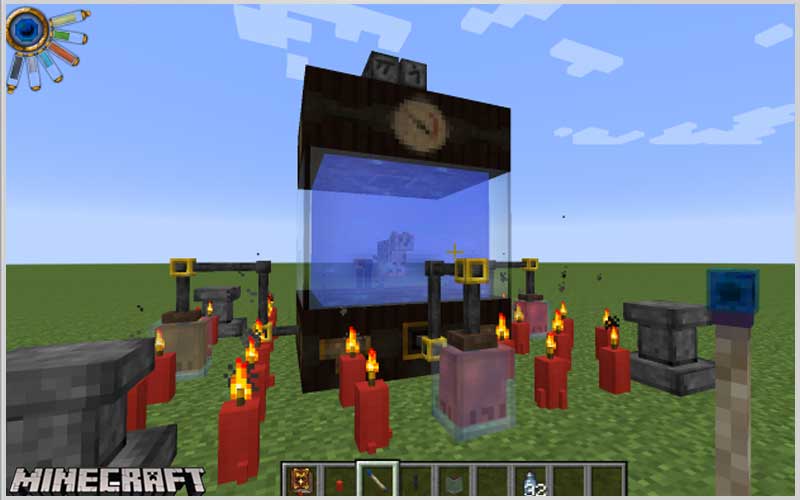 How to install:
Make sure you have already installed Minecraft Forge.
Locate the minecraft application folder.

Open Run from the start menu, type %appdata% -> click Run.

Input where mod you have just downloaded (.jar file) into the Mods name folder.
When open Minecraft, click the button mods, you see the mod is installed.
Thaumic Horizons Mod Download Links